There are so many incredible details to highlight of The Village School. Today's photos show the auditorium, the large windows in the auditorium, and the view from the upper balcony. 
The auditorium was used not only for performances and lectures, but for movies and news reel showings. The stage has recessed lighting, and there's a fire-proof projection booth upstairs behind the balcony (the film reels were highly flammable!).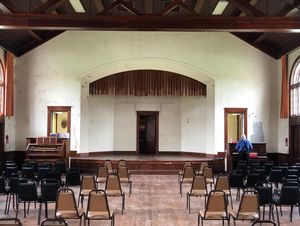 The windows open on the upper and lower sash, and with windows all around, you can get a really nice cross-breeze flowing through.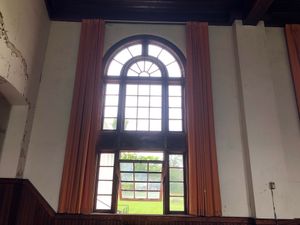 The ceilings in the auditorium are in amazing condition considering the age and the various roof leaks we've had to address in our restoration process.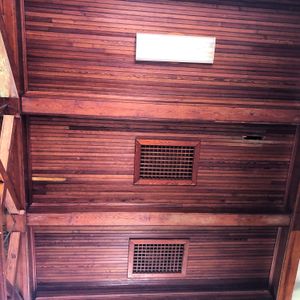 If you'd like to host a gathering, a lecture, or performance here, please message us here. 
We also offer educational tours if you'd like to bring your group here on a field trip.