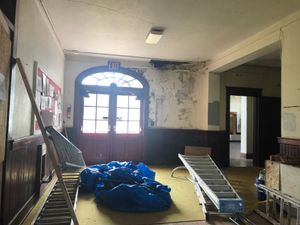 As we continue the restoration of The Village School, the Foundation has the need for ongoing donations and has many volunteer opportunities.
While we do receive some funding through various grants, these only go so far.
If you'd like to volunteer, please email us with your name, number, available time and skills/interests.  We'll be painting, cleaning, clearing and hauling on an ongoing basis; we also will need volunteers for various events on a periodic basis.  If you have skills you'd like to share/teach in the form of creating a class/community event, please let us know.